Ways to More Effectively Collaborate from a Remote Setting
The Pros and Cons of Remote Work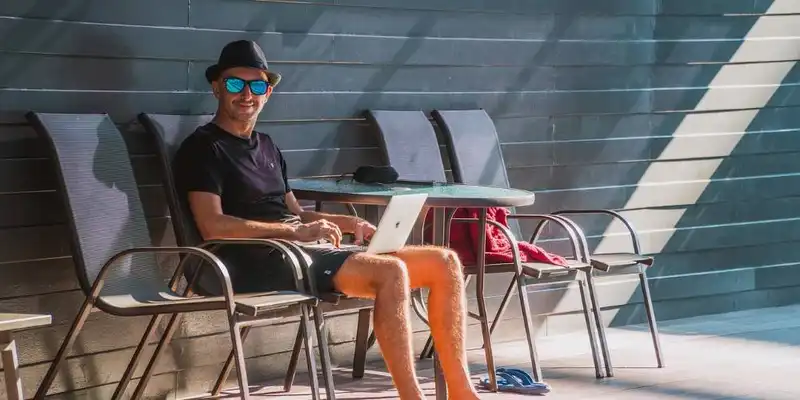 Increased productivity- When you ask people why they like working from home, a common answer is that it relieves the amount of stress in their lives. According to research done by OWLLabs, 78% of successful remote workers reported they feel less stressed when working remotely.

A major source of stress in today's society is also commuting, and remote workers don't have to face this problem. Stress and productivity go hand-in-hand. According to a survey by Connect Solutions, 77% of remote workers reported greater productivity while working from home, with 24% of them accomplishing more in the same amount of time and 30% accomplishing more in less time.

Increased employee retention rate- A regular 9-to-5 job would make it harder for your employees to tend to many urgent responsibilities like taking their children to school or getting their car repaired. A big part of an employee being content with their career is having time to take care of life's responsibilities.

By letting your employees work from home, you will be improving their work-life balance. On the other hand, the employee retention rate is increased by letting its employees work under flexible hours. According to a survey by IRS, having a proactive flexible working policy, or offering your employees flexible working options has a great effect on retention and recruitment.

Savings- According to a report by Global Workplace Analytics, companies can save up to $11,000 a year per person if they allow the person to work from home. This can result in considerable earnings or savings for companies. For instance, a business reported they managed to save $277 million in extra hours of productivity thanks to employees working from home.

However, there are some disadvantages as well. For instance-
Difficulty in monitoring- Without sharing an office, it can be difficult for leadership, when managing remote teams, to monitor their employees and their performance and progress. It can be especially hard if the job asks for a lot of background duties that can't be monitored by a work's system. Utilizing a project management tool can help alleviate some of the uncertainty.

Decreased staff integration- Your employees will probably be less involved with each other when working from home. The element of team work might decrease if there is less communication between employees. Setting up a virtual meeting between your team can help to strengthen the overall connectedness of employees and improve team building while working fully remote.
How to Improve Remote Team Collaboration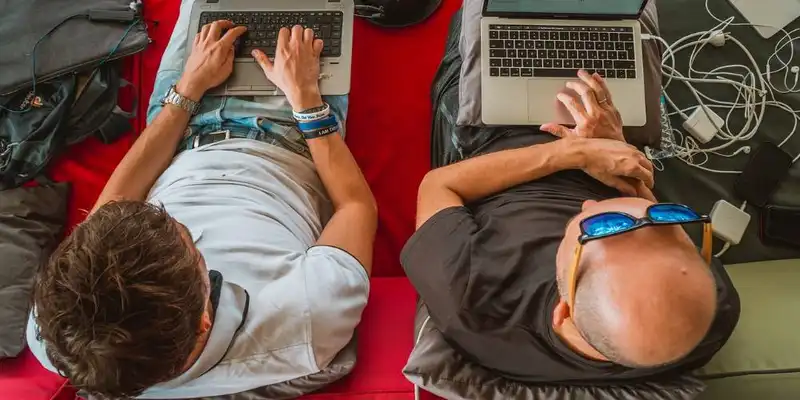 Fully remote teams need to find new and improved ways to function in order to perform at the highest levels. You can gain an advantage over other co-located teams when your remote team leverages their strengths and communicates well. Here are some tips on how to effectively collaborate from a remote setting-

1. Don't bombard your team with messages- Do you follow up on phone, text, and email? Do you ask colleagues if they got your previous message? Using all of the digital mediums for the same message is ineffective.

Employees are becoming overwhelmed with information through multiple digital channels, and even some of them admit that they delete messages because they don't feel like they have time to read them. Remote collaboration will be more efficient when everyone is up to date and have read all the messages the employer wanted to communicate to them.

This over-communication also creates demands on the time of the employee, so you need to choose a digital volume and stick to it.

2. Build team trust- What is fundamental for any good team is trust. Communication is usually to blame when team members are uncertain about what is happening in the company or when they aren't receiving responses from the key people.

Make sure to put effort into regular engagement with team members, whether its proactively reaching out for conversations, daily chats, or weekly meetings. According to the Workplace Research Foundation, when you increase engagement with employees by 10% you can increase profits by $2,400 per worker. It is good for the entire company when employees feel supported and work in a team-focused atmosphere.

3. Create spaces for celebration- You can lay the foundation for future collaboration and strengthen relationships within the company by creating virtual spaces with the aims for celebration. Socializing is still important for remote teams.
Conclusion
With more of our interactions happening digitally, the solution is in building a communication skill set that will reflect the demands of our digitally-driven age.


The advantages of working remotely are that you are saving costs and increasing both the productivity among employees and the employee retention rate.


The cons of remote work include difficulty in monitoring the employees and decreased staff integration.


It is necessary to set goals and a way to measure those goals in order to make remote work function in the real world. You need to have clear expectations and then communicate those expectations to your employees.