Ways to Ensure Employees are Being Productive at Work
Introduction
Business owners cannot afford to ignore the need to improve work productivity. Actively disengaged employees cost the United States $483 to $605 billion in wasted productivity annually.
The Importance of Employee Productivity
Employee productivity is one thing that is at the forefront of every business owner's mind. Small business owners must realize that consistently improving employee productivity is one task that they must stay focused on in order for long term bottom line profitability.

Understanding how to best boost work productivity may actually require dismantling and challenging widely-held workplace traditions and sociological norms.

Productivity hacks, ranging from every day self-care to allowing employees to work from a home office instead of commuting, defy preconceived business standards. Between 1996 and 2000, the number of employees placing a phone call to work calling out sick due to stress increased by over 300%.

75% of employees believe workers have more on-the-job stress than one generation ago. There is clearly room for massive workplace reformation to improve productivity when analyzing the statistics.

Another important thing to keep track of is management style. The more employees are managed, the less productive they actually are. Remote workers are actually more productive, engaged, log more hours, better performance, and take less sick leave.

Many people work best and stay focused on what they need done when they are able to get work done on a more flexible schedule. Increase productivity by allowing your employees to keep track of what they need to get done and the time spent doing it.

Allowing employees to work from a home office is an effective way to get started on boosting employee productivity. Not only does a home office allow employees to create their own work environment but it allows them to spend time more effectively by decreasing unnecessary commutes.

Most people find that working from their home office stay productive


Perhaps you want to watch your employees more closely because you are afraid they are spending time on social media while pocketing a paycheck. Interestingly, social media power users have been found to be more productive at work, more efficient multi-taskers, and happier at their jobs.

Small business owners can utilize work productivity tips to gain a competitive edge, create a productivity workplace culture, and optimize business bottom line.
Tips to Improve Employee Productivity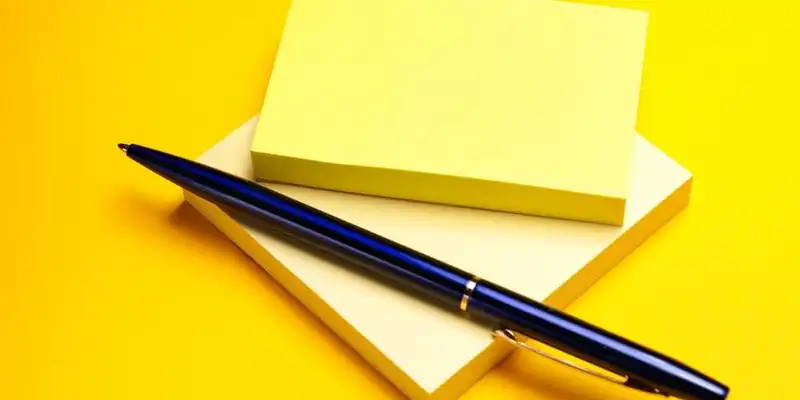 1. Practice and promote self-care- The overwhelmingly top-rated source of stress for Americans is job stress. Stress has massive implications on both the physical and mental health of both yourself and your employees.
Job stress can lead to burnout, high turn over rates, and a decrease in overall workplace productivity.

Make sure to take care of yourself so you can take better care of your business. A way to increase productivity work is to consistently get enough quality sleep, eat a balanced and healthy diet, and exercise.
Take time to spend with the people and things you love daily. It is important that these activities are not business-related. This daily time is essential for maintaining physical and mental fitness.
Actively encourage employee self-care to improve both work satisfaction and overall business profitability.
Allow social media usage at work throughout day but encourage the bulk of it to occur when employees take break or lunch.
2. Engage your employees-
Recruit new hires based on not only their work habit but also their potential for improving productivity in your workplace.
Train vigorously during the onboarding process.
Increase productivity work by investing in your employees growth and skillsets.
Make sure to check employee engagement levels regularly. Disengaged employees can bring many consequences including-
Overall decrease in employee engagement levels
Lack of accountability
Insufficient project management
Lack of time management
Issues with human resource departments
High turnover rates
3. Communicate effectively-
Avoid unnecessary emails
Establish standard communication protocol and expectations
Implement sharing software and communication apps
Decrease excessive notifications through consolidation and mindful communication
Decrease communication gaps
Focus on the future
Attempt to positively frame setbacks and failures as learning opportunities when appropriate.
Model positive, consistent, and transparent communication methods.
4. Invest in software solutions-
Time tracking- helps employers to better understand how long tasks take to perform. Track and analyze team hours and productivity to improve overall workplace efficiency.
Collaboration tools- ranging from Google Drive to digital to-do lists, working together on a project together in real-time can boost team chemistry and promote accountability.

These collaborative features are especially helpful for remote teams. There is less need for frequent data sharing and overwhelming notifications when team members have access to the same necessary data and documents.
Communication apps- similar to collaboration tools, communication apps allow your team to instantly share important data or updates. Instead of risking individual emails getting lost within lengthy threads consider investing in programs that keep information and data both accessible and organized.
Delegation tools- delegation tools allow the ability to assign tasks to specific individual team members or teams. All team members should have the ability to access task list software so they can view, edit, and update tasks as appropriate.
Supervisory built-in extensions- ranging from GPS location tracking to URL tracking, these features make it easy to spy on employee application usage and make sure they are where they are supposed to be while they are on the clock.
5. Encourage autonomy-
Psychologists and productivity experts alike have ascertained that workers are
strongly motivated by autonomy
. Although there are many supervisory software tools available, that doesn't mean they are a good fit for your company culture and values. Allowing employees to self-manage when appropriate will-
Decrease managerial workload
Avoid unproductive micromanagement
Curb unproductive power dynamics between managers and employees
Dodge unhealthy workplace relationships
Lessen workplace conflict and human resource issues
Consider granting your employees control of their own schedules. Provide the ability for employees to swap and trade shifts. This act of good faith supports a healthy work life balance and will boost productivity for your entire business.