Where Business Leaders Fail When Ensuring Employee Accountability
Introduction
82% of people say they have limited to no ability to successfully hold others accountable while 91% rank accountability near the top of their company's development needs. Creating and fostering employee accountability optimizes your business's bottom line.
How Leaders Fail
Business leaders must make sure their employee understands the definition of accountability in order to correctly implement workplace accountability. Workplace accountability includes creating and holding employees to clearly defined and understood work expectations that are informed by your company's mission statement and core values. Common ways leaders fail to hold their employees accountable include-

Bad business time management skills
Inconsistent and ineffective communication
Providing vague role responsibilities and expectations
Failing to establish clear priorities
Incorrectly delegating tasks
Allowing confusion to proliferate over who is responsible for various tasks
Unsuccessfully mitigating tension in employee relationships
Allowing individuals to consistently fail to meet expectations or companywide underperformance
Employees of all seniority levels and role titles must be held responsible for accomplishing communally held business goals. Although employee accountability is no easy feat and requires both energy and consistency from every employee, the benefits are very much worth the effort and include-
Strengthened work culture
Trusting relationships developed between employees

The perception of the workplace as an established safe space

Teambuilding

Increased employee transparency and honesty

More open communication

Strong and effective leadership
How to Keep Employees Accountable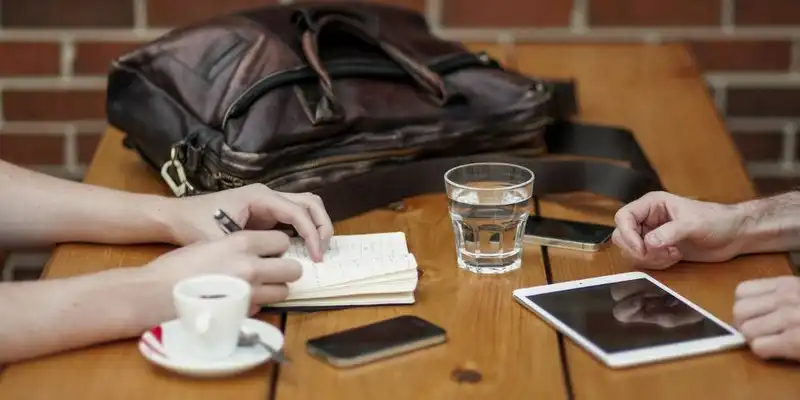 Ensuring employees are kept accountable results in your business being more safety compliant. This results in fewer oversights and other negative non-compliance consequences. Tips for leaders to improve
employee accountability include-


Establishing clear expectations- Employees are unable to perform their job if they are unsure of what their role responsibilities are. While interviewing and on-boarding new employees, clearly outline what the role entails. Don't forget to reiterate these expectations to your employees periodically when necessary and appropriate.


Providing consistent feedback- Create and enforce an employee feedback system that your employees clearly comprehend. An established feedback system will assist in performance improvement. Additionally, feedback systems provide a consistent metric for employees to measure their role successfully. When analyzing feedback responsiveness, factor in the time-off requests, timeliness, and attendance of your employees.


Promote trust and empower self-management- Delegate as much power to employees as possible in order to promote self-management. Give your employees control of their schedules and allow employees access to swap and trade shifts amongst each other when appropriate. Not only does this lessen your workload as a boss, but it also avoids the need for micromanaging. Trusting your employees to have responsibility for themselves decreases unproductive power dynamics and the harmful proliferation of resentful relationships.


Define clear consequences and rewards- As a leader, you must have reinforcement methods in place in order to supervise and regulate your employee's work ethic, behavior, and output. Provide employees with a clear understanding of both positive and negative consequences associated with their job performance. When everyone understands expectations, they can properly follow them.


Organize meaningful objectives- Develop short and long-term goals aligning with company culture, core values, and your company's mission statement. Clear goals go a long way to help your employees keep their morale, productivity, and accountability high.


Facilitate open and honest communication- Employees are human beings with personal lives and varying emotions, who deserve decency and respect from their leaders. If you notice an employee beginning to lack accountability, it is much more productive to have a constructive conversation where your employee feels validated and heard than to insist on a punitive formal conversation.

Take your employee for a cup of coffee and chat to help improve the chance of them opening up instead of shutting down. Casual face-to-face conversations not only increase receptiveness but they will also make your employee feel that they are more than just a worker to you. Your employees will likely appreciate and admire your leadership skills in showing them that you value both them as a human being and the work they produce. Ideally, after the conversation, both you and your employee feel validated, rejuvenated, and ready to collaborate on optimizing your company's success.
Conclusion
In order to improve workplace accountability, business leaders must create and maintain clearly defined work expectations informed by company mission statements and core values
82% of people state they lack accountability in their workplace while 91% rank accountability near the top of their company's development needs
Employees of all seniority levels and role titles must take responsibility for accomplishing communally held business goals
There are many ways leaders can improve accountability, ranging from requesting customer service feedback to promoting personal accountability

While interviewing and on-boarding new employees make sure your employee understands what the role entails, reiterating these expectations periodically when necessary and appropriate

Create and enforce an established employee feedback system that your employee understands in order to provide a consistent metric for employees to measure their success against. When analyzing employee engagement, factor in time-off requests, timeliness, and attendance of your employees

Delegate as much power to employees as possible in order to promote personal accountability. Give your employees control of their schedules, allowing them access to swap and trade shifts amongst each other when appropriate. Doing so promotes team accountability and overall workplace accountability

Make sure your employee understands both positive and negative consequences associated with their job performance

If you notice an employee starting to lack accountability, it is much more productive to have a constructive and calm conversation that promotes transparency than to insist on a punitive formal conversation